Greeting from President
Japanese emperor oak cake for Boys Festival, cheery leaf cake for Girls Festival, inside-out bean paste cake for spring/fall soul-honoring periods, and moon dumplings. At every special event to celebrate the change of seasons or in daily life, Japanese people enjoy various Japanese sweets and have nurtured sensible culture.
HINOMOTO-KOKUFUN Co. Ltd. has been manufacturing/selling "powdered rice" to make seasonal sweets of each season for over 130 years since our founding. We have been injecting new ideas to the good old tradition.
At the same time, we have never ceased to promptly reflect the increasingly diversified culinary culture as well as upgrading facility, technology and capabilities of our staffs. Especially important for us is the cultivation of new categories by the flexible mindset which shapes the key mission of one of the long-standing companies that has been helping to create richer culinary culture in Japan.
We will try even harder to meet your expectation by a wide array of safe and secure products to match with your needs while integrating the tradition and the latest technology. I humbly ask for your kindest support.
NOBORU KURODA president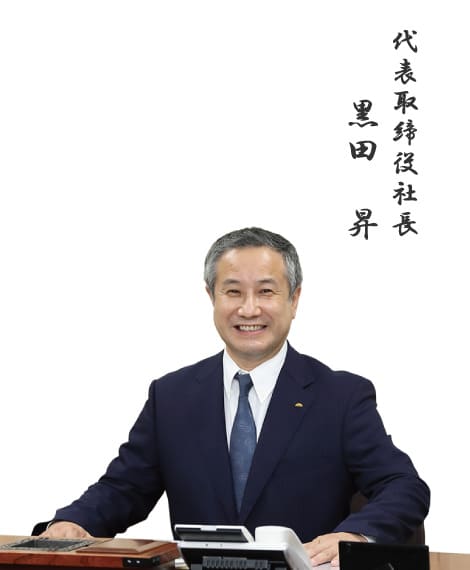 Company Profile
Company Name
HINOMOTO CEREALS FLOUR MILLING CO., LTD.
Establishment
February 11, 1887
Capital
72,600,000 Yen
Representative

Hiroshi Kuroda, Chairman and Representative Director

Noboru Kuroda, President and Representative Director

Address

Head Office / Tochigi Factory MAP (View Google Maps)
3-2-15, Wakagi-cho, Oyama, Tochigi Prefecture, 323-0028 Japan
Tel. +81-285-22-1157 Fax. +81-285-24-0669

Head Sales Office MAP (View Google Maps)
Kuramochi Kogyo BLDG. 2F, 516 Kamiko-cho, Omiya-ku, Saitama, Saitama Prefecture, 330-0855 Japan
Tel. +81-48-615-1157 Fax. +81-48-615-1160

Osaka Sales Office MAP (View Google Maps)
TEK Dai-ichi BLDG. 7F, 10-40, Hiroshiba-cho, Suita, Osaka Prefecture, 564-0052 Japan
Tel. +81-6-6369-1157 Fax. +81-6-6369-1188

Nagoya Sales Office MAP (View Google Maps)
C/O Osaka Food Provision Co., Ltd.
84 Hakusan, Kunotsubo, Kitanagoya, Aichi Prefecture, 481-0041 Jpana
Tel. +81-568-58-5757 Fax. +81-568-58-7300

Oyama Distribution Center MAP (View Google Maps)
1840-1, Simo-Tsuboyama, Shimotsuke, Tochigi Prefecture, 323-0115 Japan
Tel. +81-285-47-1157 Fax. +81-285-48-5757

Tochigi factory
site / 15,000m2 Total building area / 9,000m2
Oyama Logistics
Center
site / 7,000m2 Total building area / 6,000m2
Production
capacity
Monthly production / 2,000 t
Business
Description
Manufacturing and processing cereal flours and agricultural products, and trading raw materials and final products
Business Line
Various rice flours and other confectionsery products for both food industry and retail
Affiliated
companies

Osaka Food Provision Co., Ltd.

Meister Hinomoto Co., Ltd.

Sanatorium
Hinomoto Karuizawa Sanso
Head Office / Tochigi Factory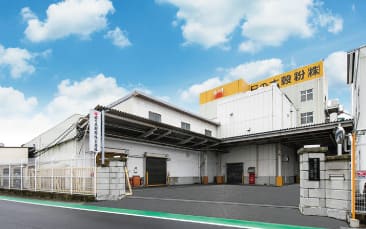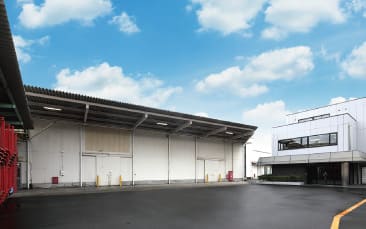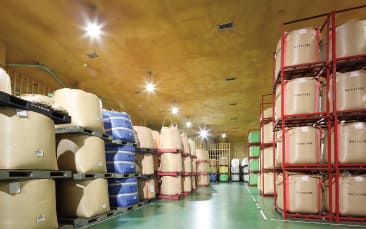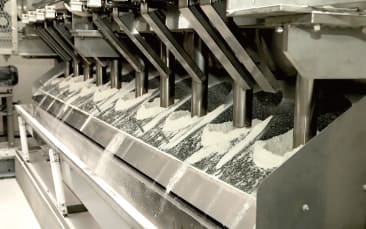 Oyama Logistics Center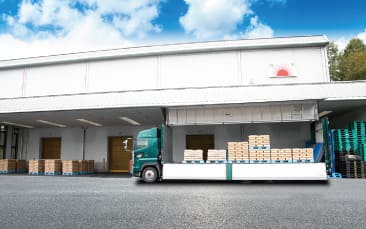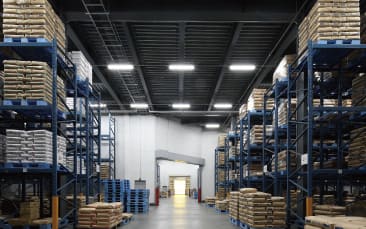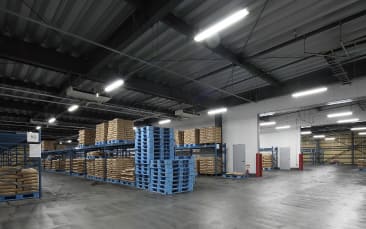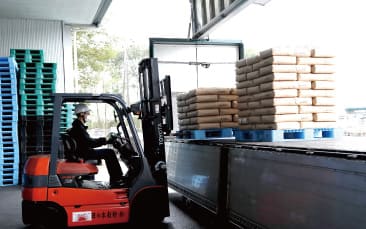 Company Office
Head Sales Office
Osaka Sales Office / Nagoya Sales Office
In order to quickly answer to our customers' needs, we present new ideas and support new product development including the combo of rice flour and other food items. If you have any questions regarding rice flour, please don't hesitate to ask us.
Planning and Development Department
more info
We support you from the technical and quality perspectives, e.g. production of trial samples and recipes to suit your needs. We are happy to visit you with our Sales staff.
Purchasing / Logistics Department
more info
On top of our own products, we offer a variety of related third-party products to meet your needs. (Procurement)
In order to offer the sense of security when using our products, we ensure the temperature- controlled storage at the distribution center and prompt shipment. (Logistics)
Manufacturing Headquarters /
Manufacturing Department
more info
We utilize the milling technology/know-how we have been historically developing as well as the food safety management system based on FSSC22000 to produce stable quality products that meet your any needs.
Manufacturing Headquarters /
Business Department
We work closely with the major rice producing regions to purchase safe and sound ingredients.
Quality assurance department
more info
Conducting tests and inspections including physicochemical and hygiene tests of ingredients and products, we develop new milling technologies and answer to our customers needs to provide the "security" by "safe" and "stable" products.
Administration Headquarters /
President's Office
I am a secretary for our president. I often meet with visitors to the HQ.
Administration Headquarters /
Administration Department
We are responsible for accounting, finance, system, general affairs, HR, and administrative works for sales order management. Our accountable staffs are known for their accurate data input and PC expertise.
Management Headquarters /
Corporate Planning Department
We build PR/Corporate Plans, manage and analyze their outcome. We lead the sustainability actions as the company-wide initiative.
Management Headquarters /
Related Business Department
We are responsible for the business administration of our group companies.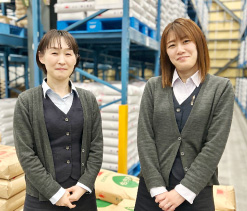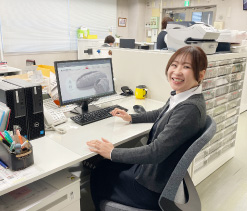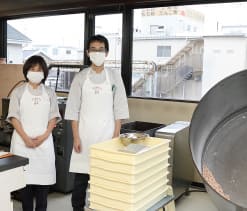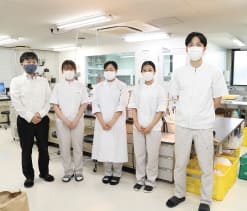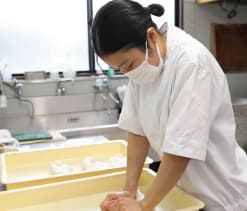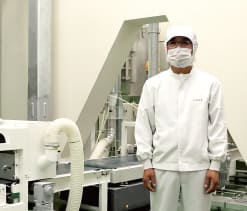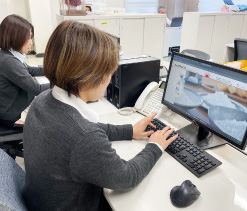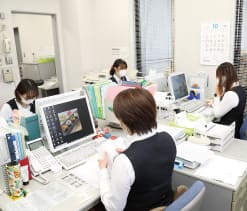 When It Comes to Rice Flour, Leave It to Us

Certificate / Certificate
Base Philosophy
We contribute to the development of the increasingly diversifying culinary culture via processing "rice", and pursue the development of products that meet the social needs.
We value the internal and external communication under the spirit of "harmony", and pursue the happiness of employees and growth of the company while coexisting with the society.
We regularly review and continuously improve our quality management   system to sustain its validity and adequacy.
We respect all relevant laws and regulations to provide safe and sound products, and accurately address requests from our customers to further improve the customer satisfaction.
We ensure to notify all employees of this quality policy, devote ourselves to personnel development, and commit to our works to achieve the quality target of own department.
June 15, 2021
HINOMOTO-KOKUFUN Co., Ltd.
Noboru Kuroda, president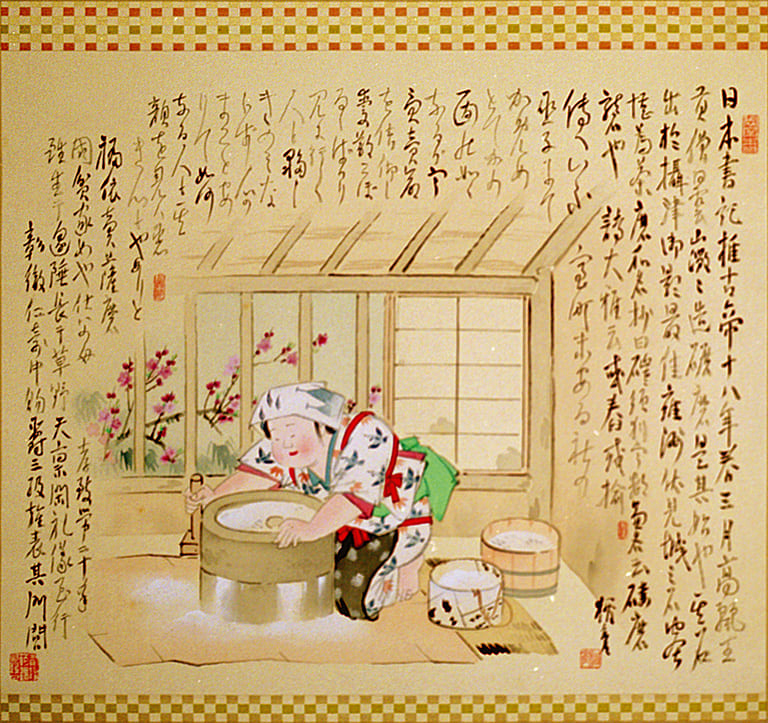 Hanging scroll of powdered grandmother
Corporate History
Since our founding during Meiji Era in 1887, we have thrived in five different eras of Meiji, Taisho, Showa, Heisei and Reiwa. We are committed to staying with the sincere production/development of products our customers can trusts.
This is the digitalized image of hanging scroll that has been passed down to generations of our founding family, the Kuroda. As this lady is very lovable, she appears on our paper bags and other tools as the face of our company.
1887
Matsugoro Kuroda starts grainbusiness in Hyogo Prefecture.
1927
Hinomoto Shokuryo Kogyo KK is established in Tsurumi, Osaka.
1932
Kyoto branch is established.
1941
Kumamoto Shokuryo Kogyo KK is established.
1943
Osaka Factory is designated by the government to produce cereal flour and bread for infants and children in the post-war era.
1945
Became a government-designated consignment processing factory.
1949
Became a government-designated processing factory for producing flour for childcare.
1951
Became a designated bread factory for school lunch.
1962
Tochigi Kokufun KK is established in Oyama, Tochigi.
1965
The company name is changed to HINOMOTO CEREALS FLOUR MILLING CO.,LTD.
Osaka Factory is moved to Daito, Osaka.
1971
Head Office is moved to Daito, Osaka.
1975
Tokyo sales office opened.
1976
New Tochigi Factory is completed.
1979
Hiroshi Kuroda appointed president.
1980
Nagoya sales office is opened.
1984
A low-temperature warehouse is completed in Tochigi.
1987
Tochigi Second Factory is completed.
1988
Established a flour factory in the United States (California).
1989
New office and warehouse for Head Office is completed.
1990
Tochigi Factory is expanded.
1992
Nagoya sales office is moved to new building in Nishi-ku. Tochigi Factory is expanded.
New low-temperature warehouse, Laboratory and Workshop Hall are completed in Tochigi.
1994
Business collaboration with a Thai major rice flour manufacturer is commenced.
1997
Alphatized rice flour production line is added.
1999
Miki Kokufun KK is acquired.
2000
Rice milling line is added.
2002
Oyama Distribution Center is completed.
Tateyama Co.,Ltd. is acquired.
The qualification for manufacturing JAS Organic Processed Foods is obtained.
2004
Sun Flour Starch Industry Co.,Ltd. is completed in Thailand.
Business alliance with Semba Tohka Industries Co.,Ltd., Tateyama Co.,Ltd is formed.
New Plant for blending is completed in Tochigi factory.
2006
Hoshiyama Shoten is acquired and reorganized to KK Hoshiyama.
Head Office is moved to Tokyo.
2008
Rice milling factory is expanded.
2010
New pulverizer for producing finer rice flour is installed.
Stamp milling line is expanded.
2012
Mixing and packaging processes are expanded.
2014
Enterprise resource planning system is renewed.
2017
Mixing and packaging processes are renewed.
2019
Head Office is moved to Oyama, Tochigi.
Stamp milling line is expanded.
Tokyo Branch moved to Omiya-ku, Saitama.
2020
Nagoya Branch founded in Osaka Syokuryouoroshi Nagoya Office.
Acquired FSSC22000.
2021
Hiroshi Kuroda appointed chairman.
Noboru Kuroda appointed president.