"3Ss" of Safety, Stability, Security
We at Quality Assurance Department are committed to verifying the stability by inspections from the receipt to shipment and guaranteeing the safety by the research/verification to offer our customers the sense of security with regard to our products. We are also devoted to the thorough hygiene management of our facility including the monitoring of the manufacturing environment.
Pursuit of Safety
or the microorganism test, we not only check to see the conformity with the specs to sign off, but engage in the close communication with the manufacturing team based on the own standard to constantly improve.
Also, we monitor the manufacturing environment by measuring falling bacteria and allergy test to assure the safety.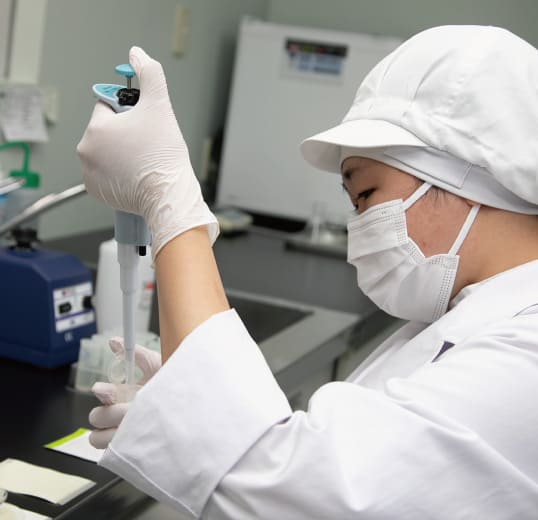 Inspection Items
Physicochemical Inspections /
Moisture, Particle size Distribution, Absorption
Microorganism Tests /
Viable Bacteria, Staph Aureus, E Coli
Sensory Tests /
Off-Taste, Off-Odor, Physical Property
Others /
Allergy Tests and more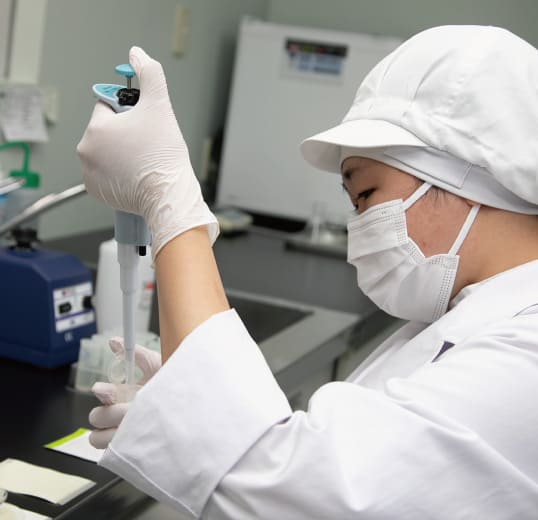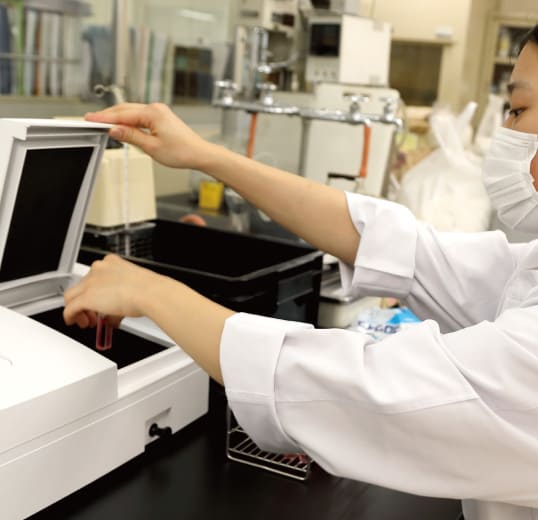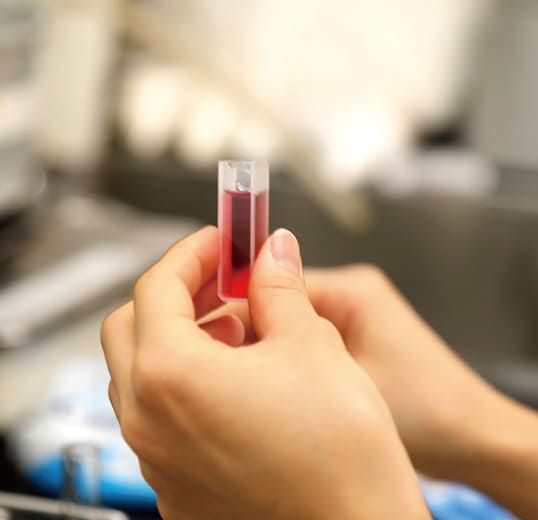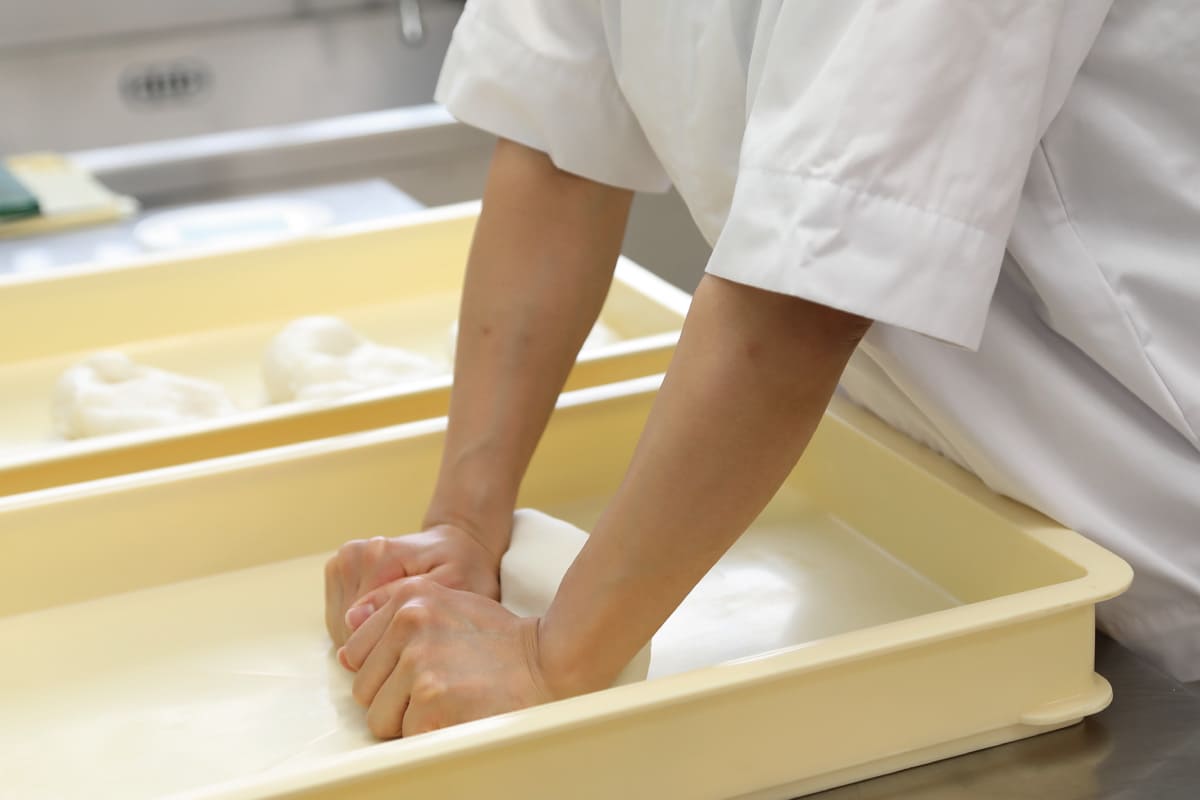 For Stable Products
We check the absence of off-taste/-odor not only in the products when mixed with water but when made into dough and steamed. We also check if each of our products can maintain its unique features.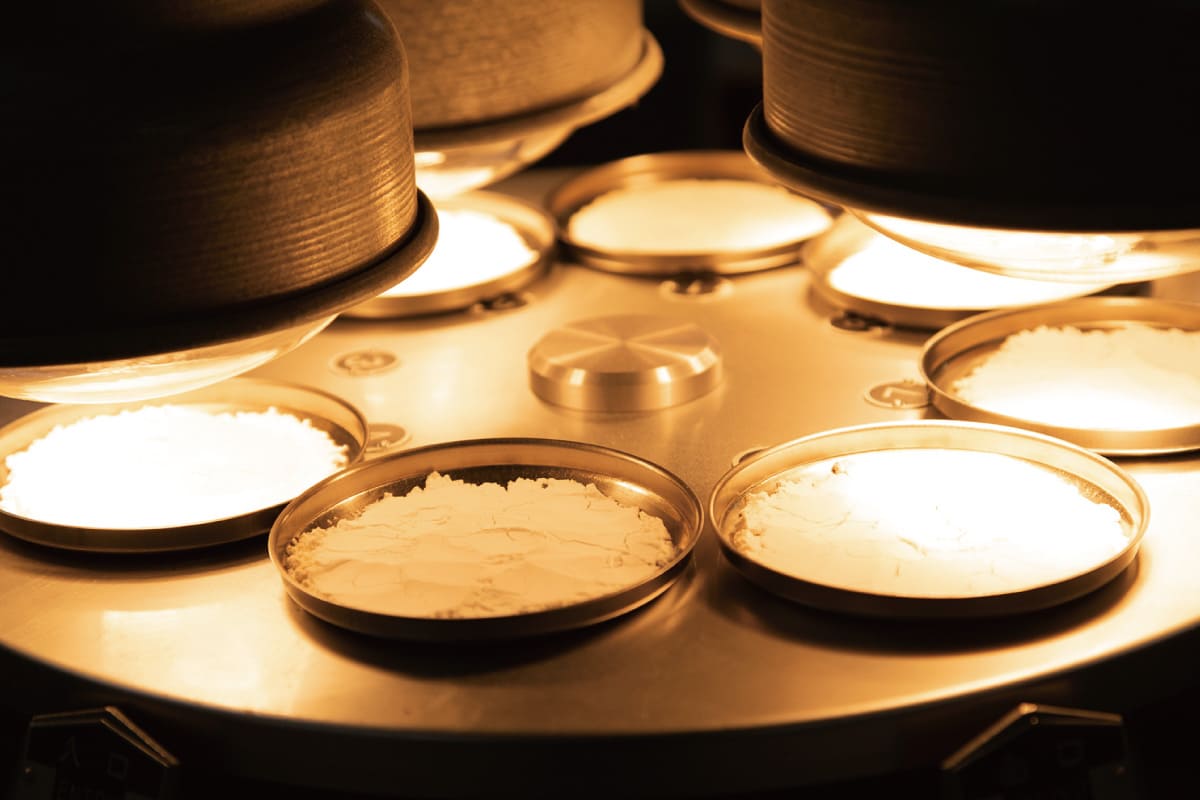 aquameter
Development by "visiting old, learning new"
Technology and know-how our manufacturing team has historically nurtured, data from the variety of tests and monitoring of manufacturing environment, and analysis of information provided by customers are the driving force of our manufacturing process development that leads to the effective quality control. In addition, we are developing technology for new products.
Cognitive Group
We at Quality Assurance Department provides our customers with the logical point of view we built on the research results built on a range of experiments and manufacturing records, scientific grounds and objective facts.