Sure and prompt Delivery Our Distribution System
is the State-of-Art Level
Several hundreds of products are always in stock. The complexity of such diverse management has been dramatically streamlined at our distribution center. Rack-style warehouse to house max 2,000 tons of product, by manufacturing lot, computerized forklift and more of the latest distribution system intelligently control the entire process from order receipt to shipment.
Receiving
Products manufactured at Tochigi Factory and purchased products are entered into our system and inspected by lot, and centrally managed by our system.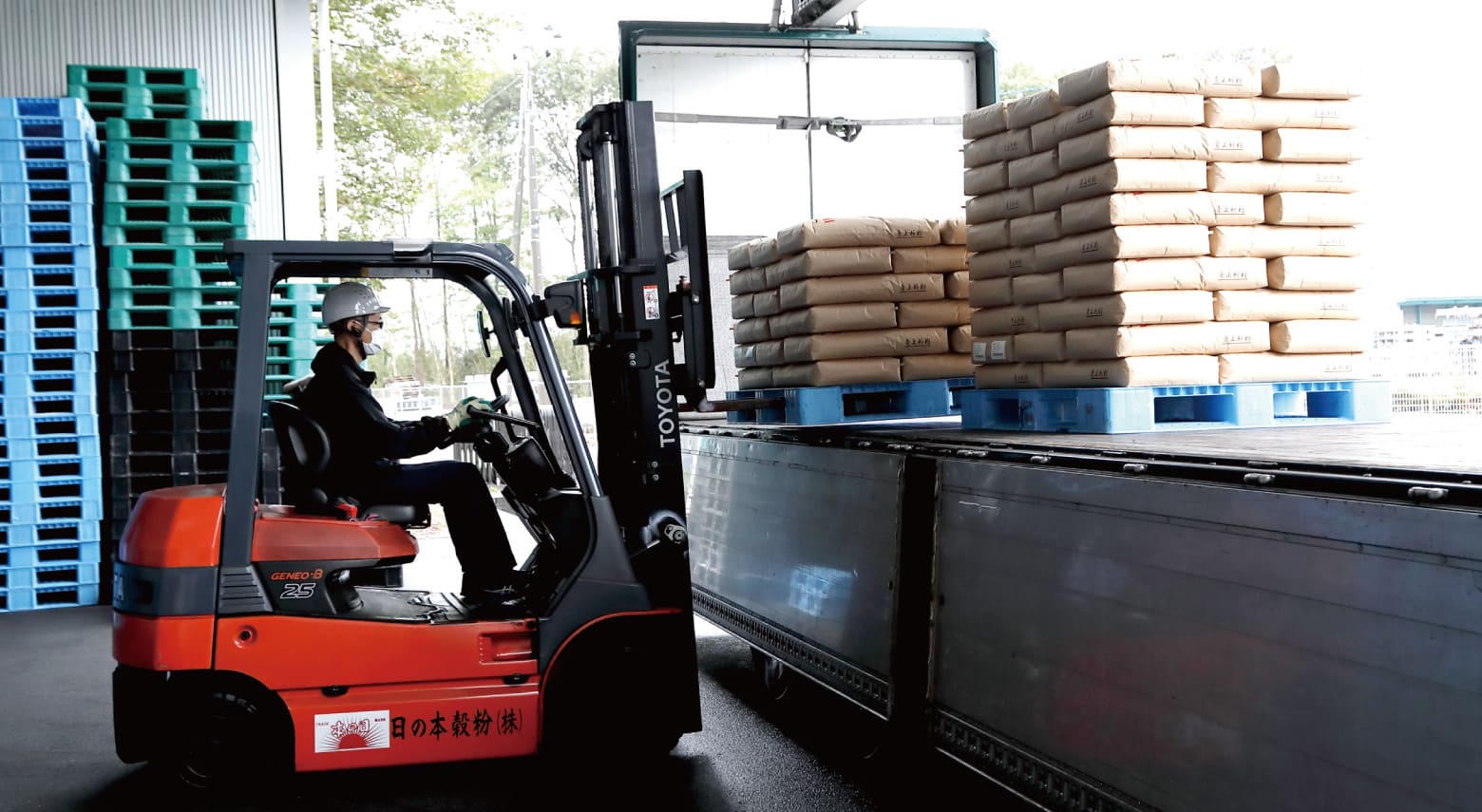 Our warehouse is temperature-controlled all year around.
The temperature-controlled warehouse stores products under 20 Centigrade.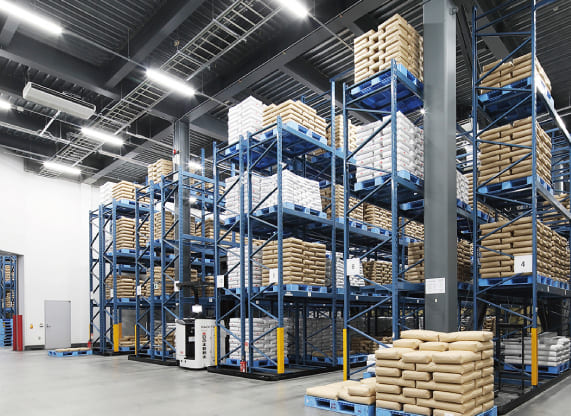 Temperature-controlled Warehouse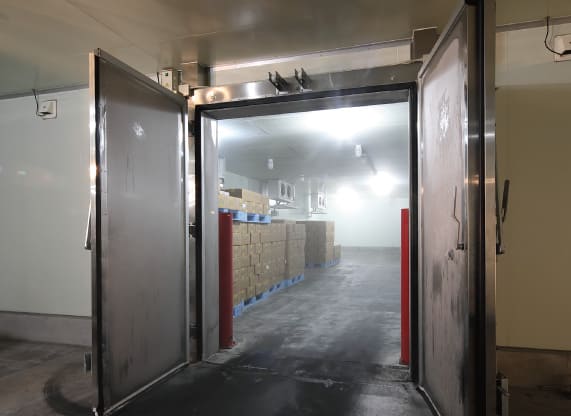 Freezer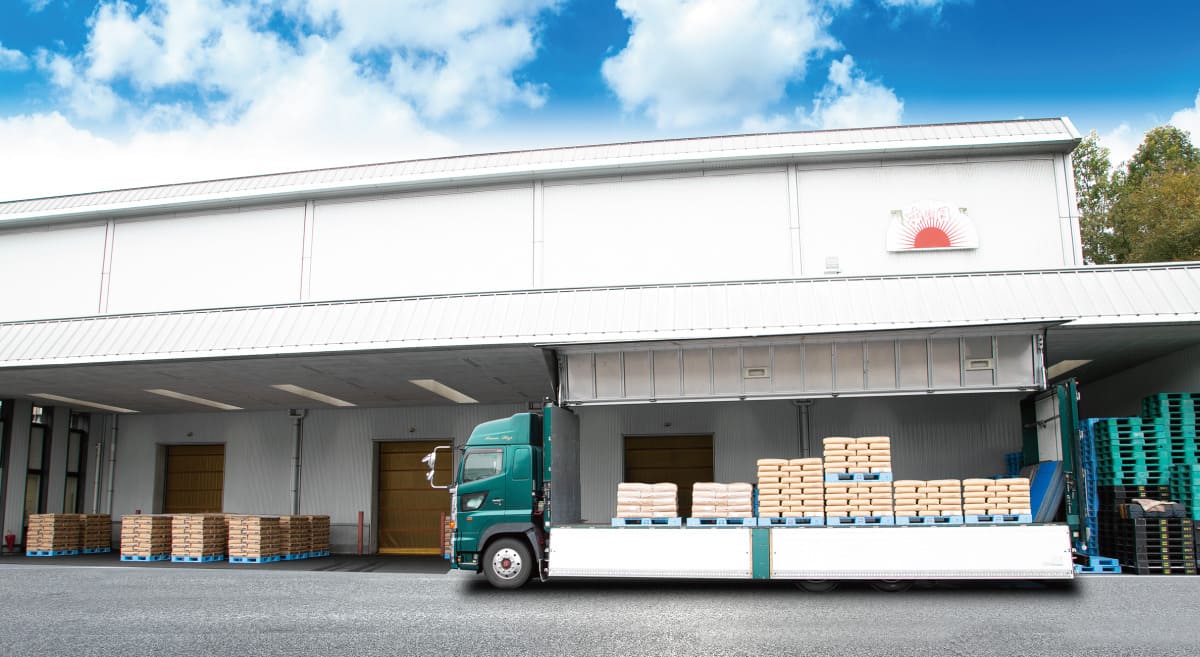 Oyama Distribution Center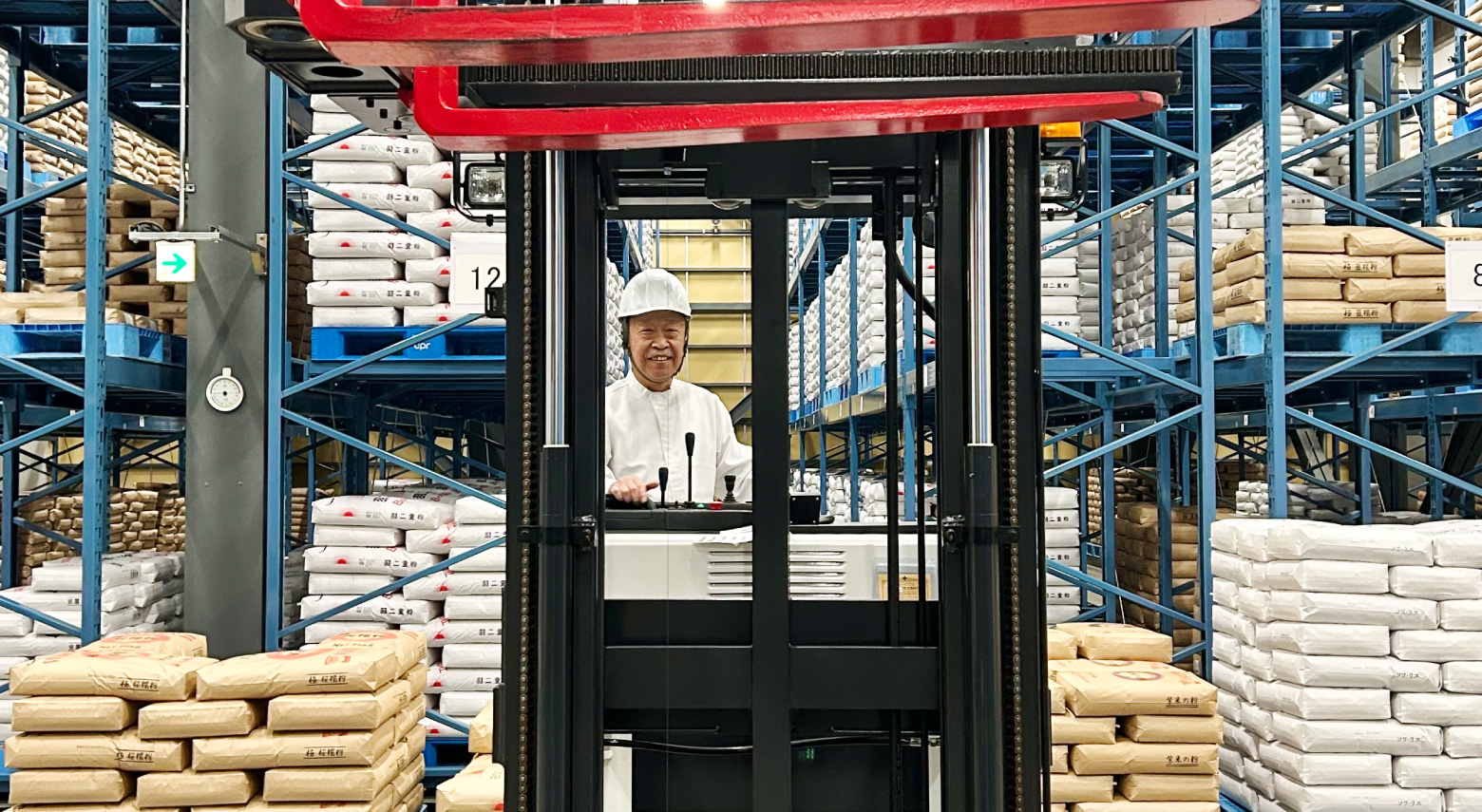 Shipping
Products are managed by the system, ensuring the FIFO to offer our customers the sense of security.
Shipping Preparation
Orders from all branches are consolidated here to prepare for shipment and sales slips are issued based on the shipment data. Also, receipt/shipment of products produced by outside manufacturers are recorded here.