World-class Production Line
Production lines for straight rice flour as well as gelatinized flour use the carefully selected ingredient rice, and all manufacturing processes including rice polishing, cleaning, milling, packing are centrally controlled. Temperature-controlled warehouse for ingredient rice. Rice deteriorate when the temperature and/or humidity change. In order to prevent, we constantly monitor the temperature/humidity every day to keep the quality in the best possible environment for rice.
Temperature-controlled warehouse for ingredient rice
We constantly manage temperature to control quality and prevent deterioration.
Journey to Rice Flour -Rice Polishing-
We polish rice that is kept fresh in the low temperature warehouse for ingredient rice. This rice polisher can also filter by colors and remove contamination. Damaged or discolored rice as well as stones, dust and non-rice crops are separated and removed, then fed into different production lines.
Damaged or discolored rice cannot be used for our rice flour products, but it can be used for the feed for birds and livestocks, eliminating the need for waste.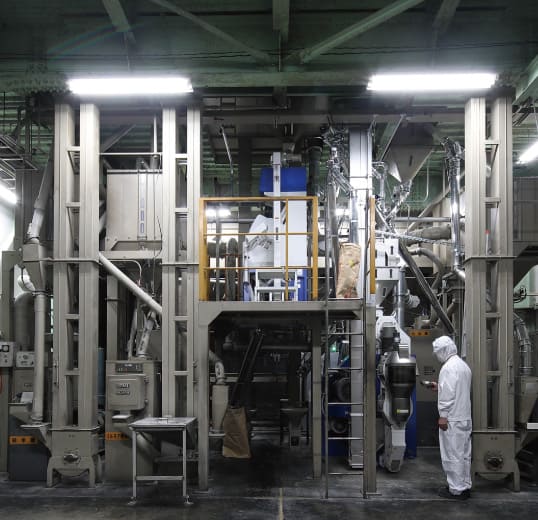 Stamp Milling
The stamp milling is the production method where we put ingredients in a mortar and stamp with the granite pounder to break. Constantly keep the mortar more than full, finely broSuprken rice flakes fall down. This method gives us the flour that is true to the rich flavor, nutrition and color of rice.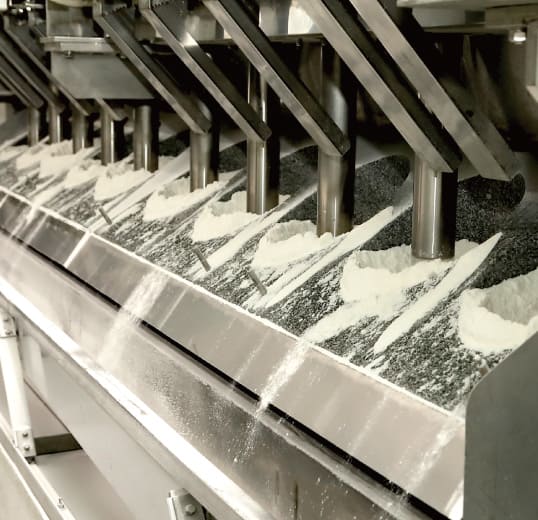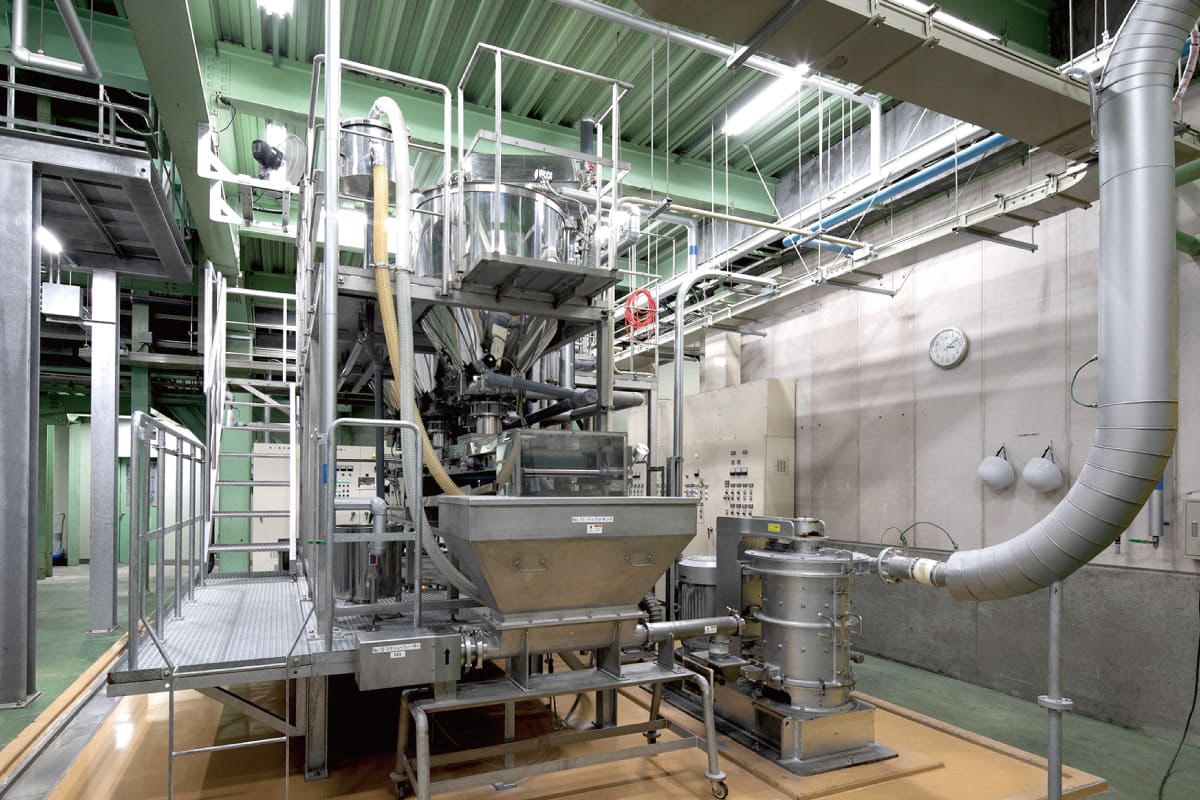 Air Stream Milling
Fully automated air sream milling line. Rice is crushed by machine-generated air stream. When crushed by the air stream, starch in rice is less damaged. It can work with different levels of moisture, thus can produce even super fine powder.
Super fine rice flour is perfect for bread, Western sweets, rice noodles as well as Japanese sweets.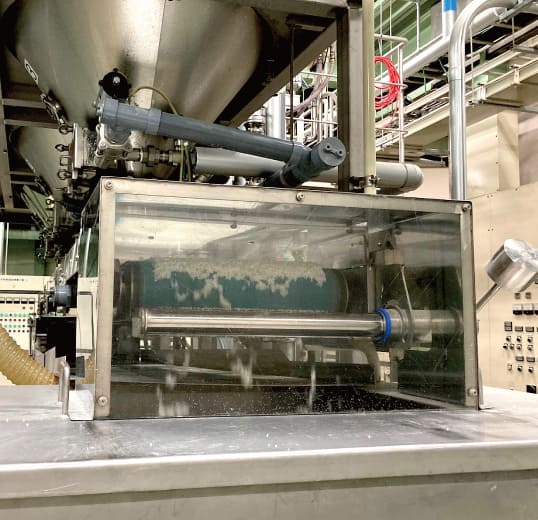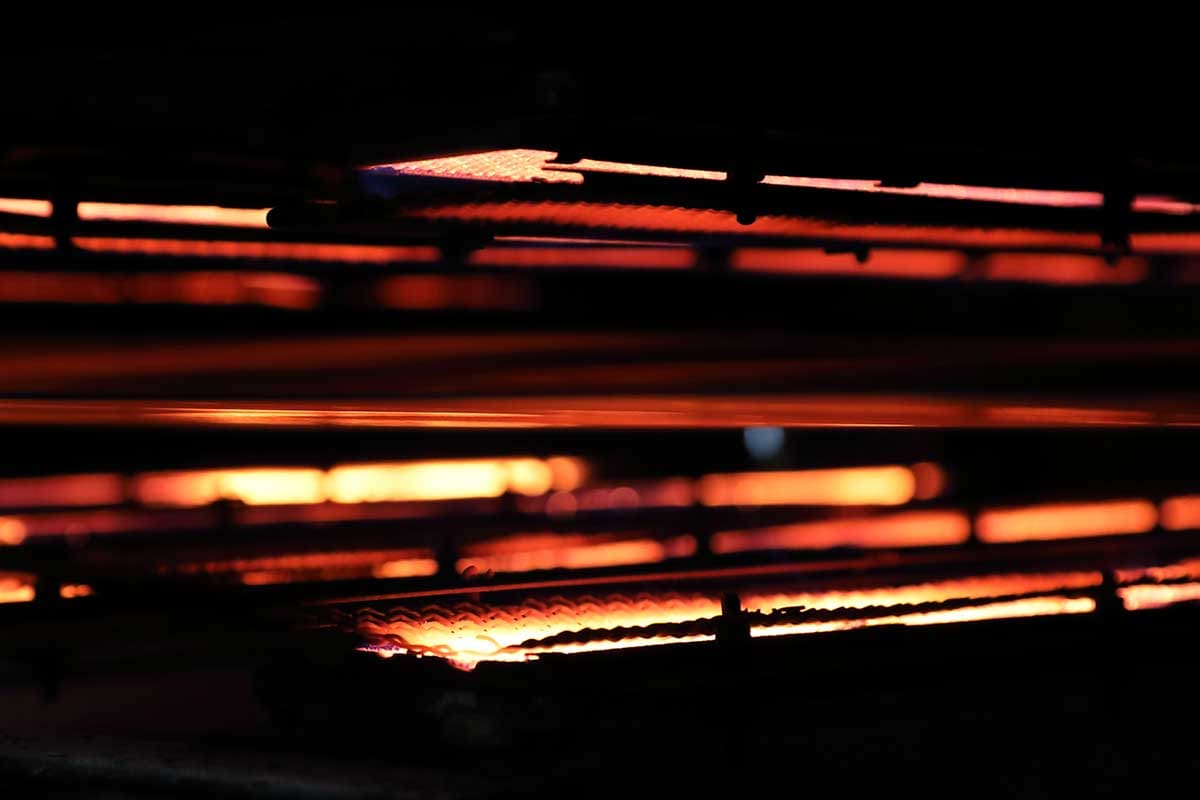 Schbank Burner (Kanbai Processing)
Gelatinization Line
Kanbaiko Flour: Dried rice cake dough is carefully roasted, made into crunchy and flavor-full rice cracker, and crushed to make this distinctive flour.
New Kanbaiko Flour (Mijinko Flour): Two rollers are heated to instantaneously roast rice cake dough, thinned and blenched to make this flour.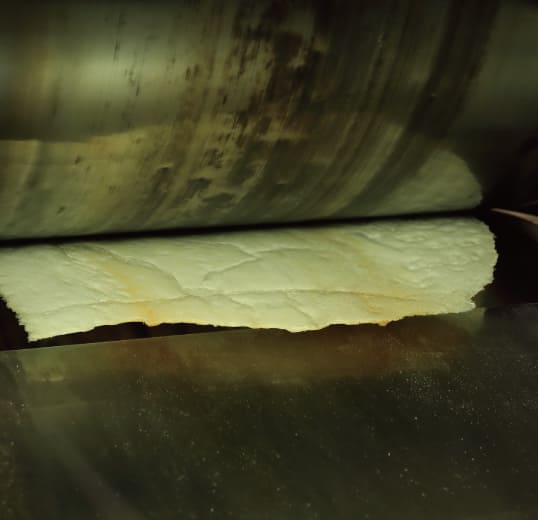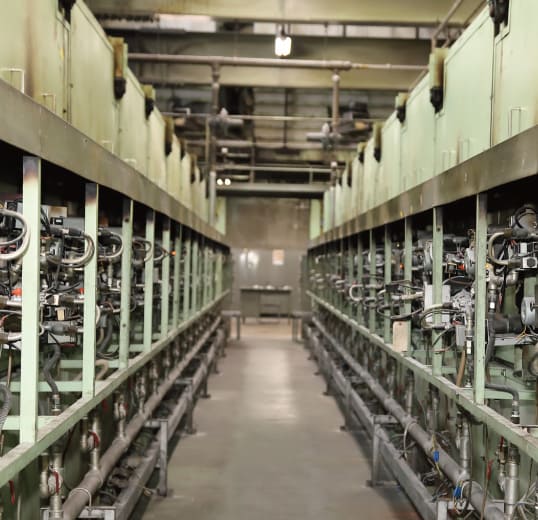 Kanbai Procressing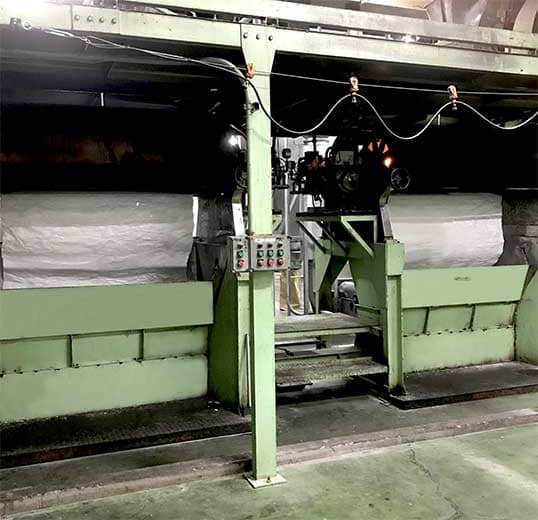 New Kanbai Procressing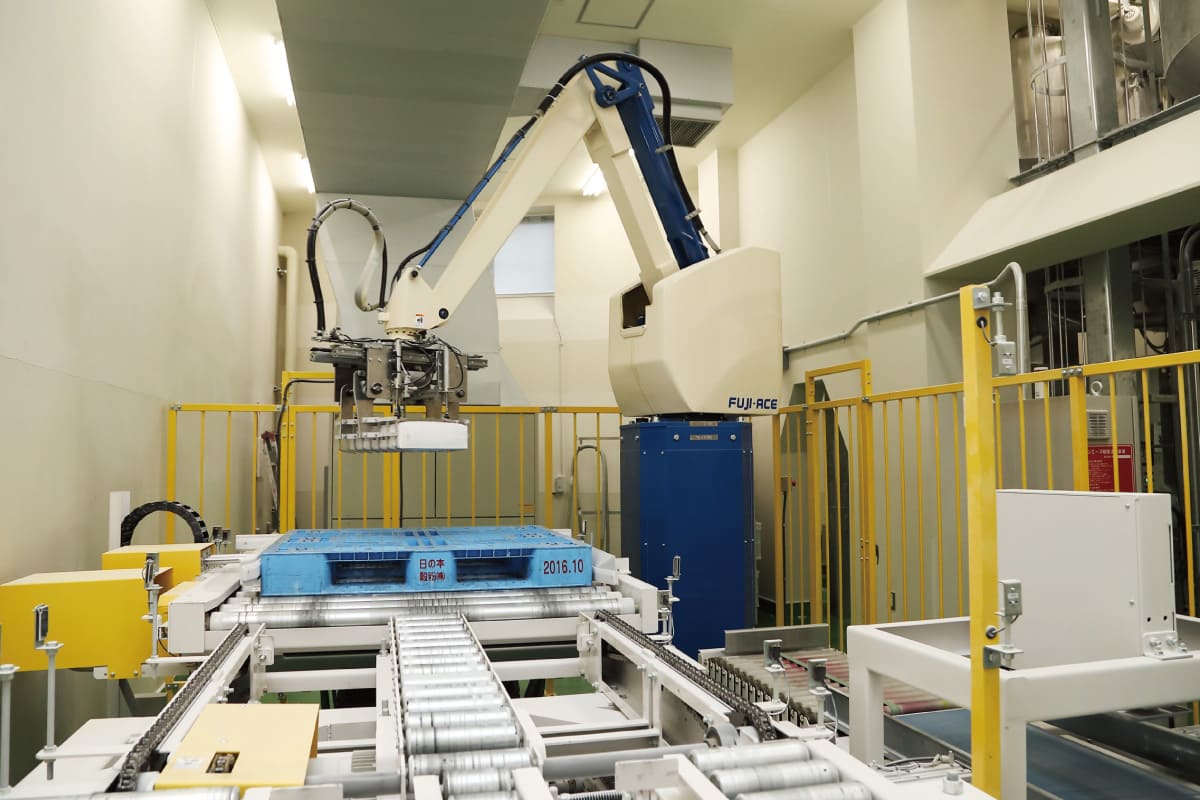 Automated Filling Line
Automated filling line does not have human attendants. Automatic scaler and bag supplier machines separately fill each type of flour into designated bags.
Sealing and Shipment
Each bag is tightly sealed by the sealing machine – very hygienic. When sealed, bags go through metal detector, are automatically brought to containers and sent to the distribution center.