In Pursuit of Great Taste・・・・
Expanding the Potential of Rice Flour
Rice flour may be associated with Japanese sweets like dumplings and sticky bean paste cakes. But rice flour can make tasty Western sweets like cookies and fluffy chiffon cakes as well as bread and savories. Rice flour has its own taste, different from wheat flour. Since different flour products can offer different texture and finish, Planning & Development Department continuously work hard to develop recipes of Japanese sweets and other food categories that match our customers' needs AND are tasty.
Technical Support
"I want to make more XX DANGO, but don't know how." Have you ever wondered things like this? We send our staffs to our customers to provide technical supports and make prototypes. Or customers can visit us to use our facility to make trial pieces. Rice flour specialists in our department will help the even higher quality products.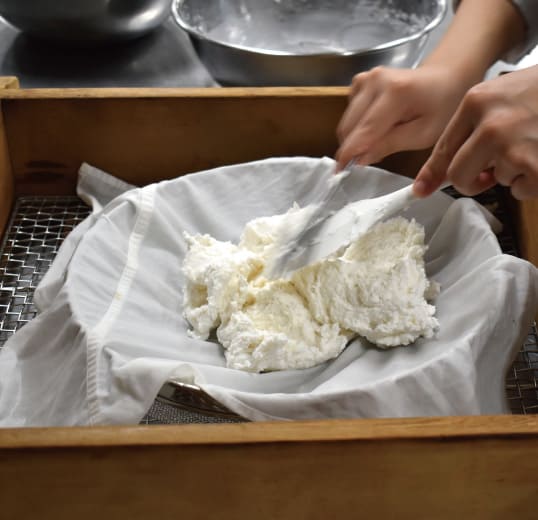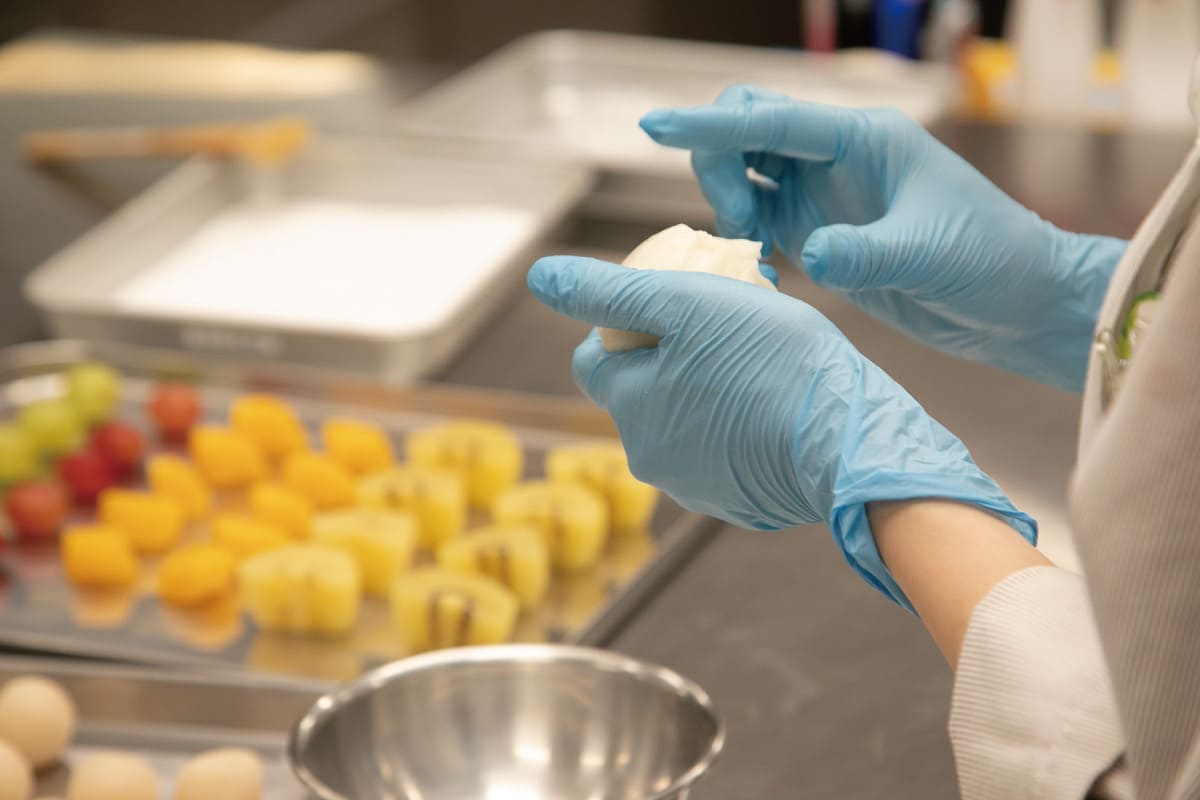 Research & Development of New Recipes
We develop recipes not only to sell our own products but to provide the texture and other requirements our customers desire. We pay meticulous attention even to sub-ingredients to create recipes. Our in-house lab/seminar room at the HQ is used for seminars by third-party instructors as well as engaging in numerous trials and errors. It is also used to come up with blends that make the most of our products' properties, e.g. match with types of sweets and savories. Brushing up the existing recipes, we tirelessly pursue greater tastes.
Carefully Making Every Sample
Our staffs carefully prepare samples to present to our customers. "Zero Food Incident" is one of our missions. We pay close attention to the hygienic aspect to produce any samples.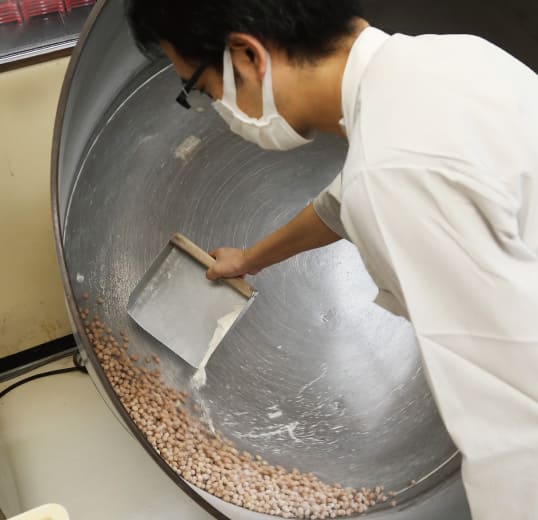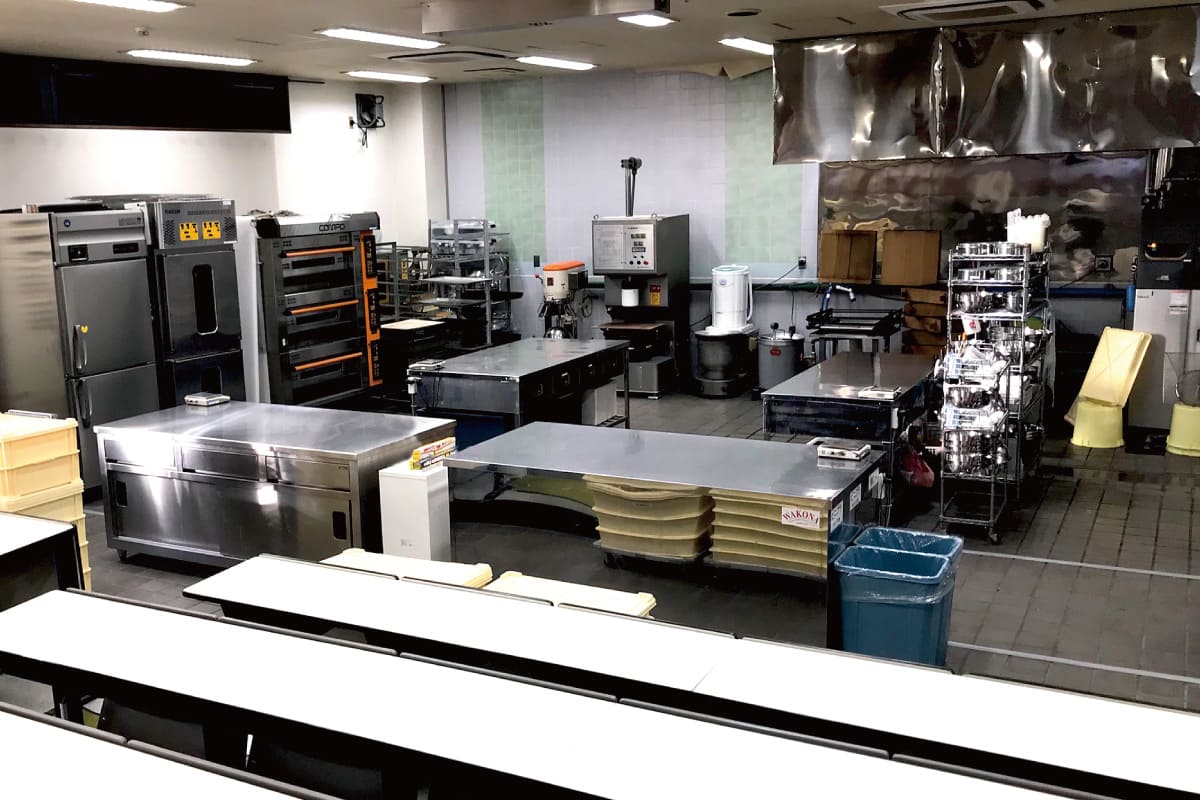 Lab/Seminar Room
To Further Popularize
Japanese Sweets and Rice Flour
In order to further popularize Japanese sweets and rice flour via our products, we participate in trade shows and organize seminars. At trade shows, we selectively participate in ones that covers all food categories to present our products via sample sweets and bread. We also hold Japanese sweets seminar at our lab where our technical advisor on Japanese sweets demonstrates.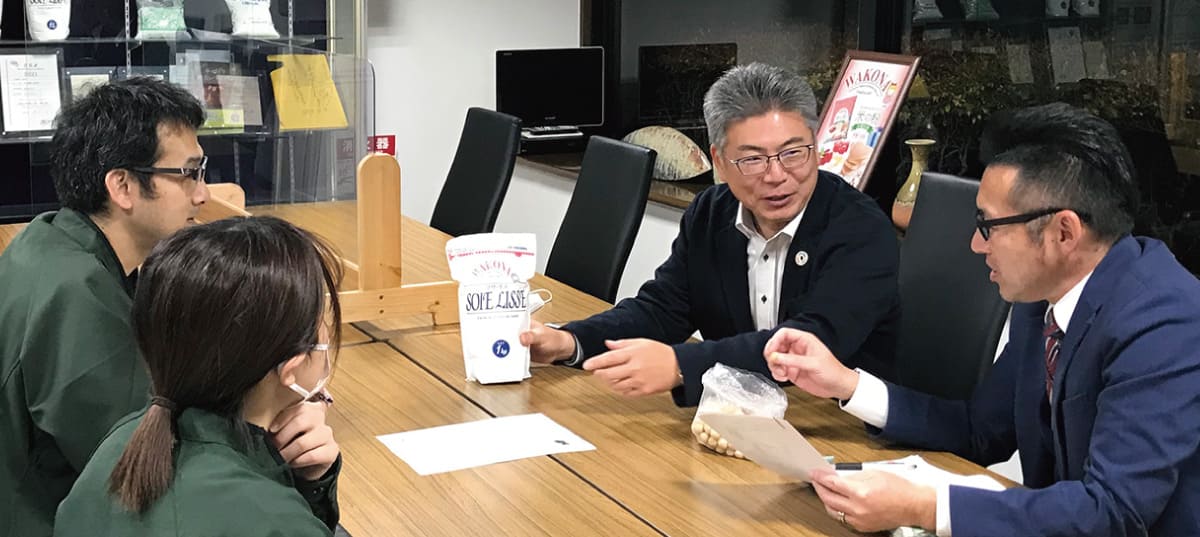 Cooperation with Sales Department
Cooperation with Sales Department is vital to feedback customers' voice to the production team in addition to present our products to our customers. Areas of improvement for our products, future outlook and many more ideas were exchanged on this day.
Participation in Events
Since we can receive suggestions and feedbacks directly from customers at event venues, we proactively participate in events. We are committed to taking advantage of the precious pieces of advice to further improve our products.